Not

just

uptime monitoring but more...
a comprehensive solution designed for Web Developers and Digital Agencies offering a panoramic view of their entire website portfolio, from a single console.
SIgn up for a Free trial
Contact us
* No credit card required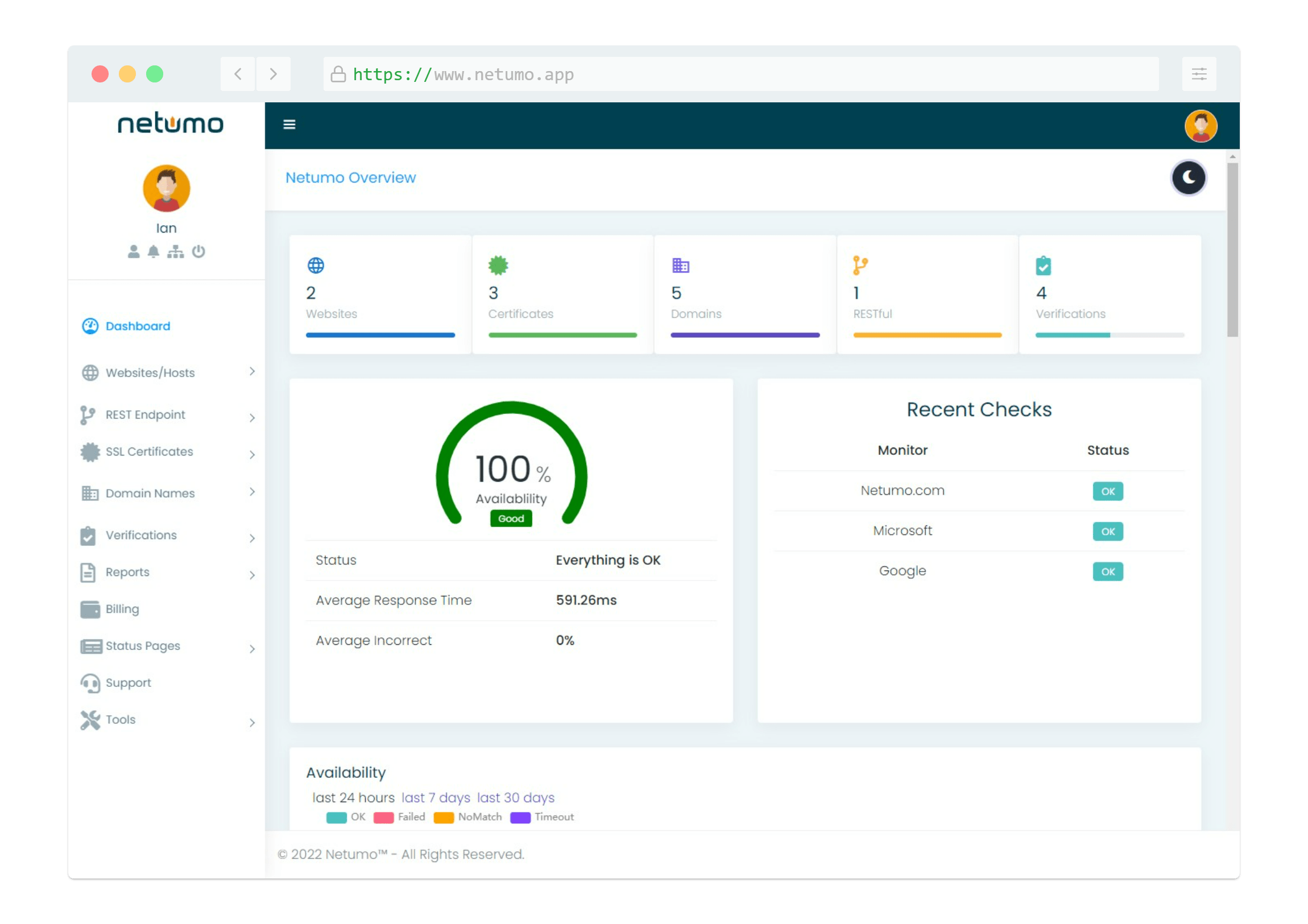 A

platform

for

uptime,

security

performance

and

all

your

needs
Netumo enables you to have everything in one single console.
Uptime Monitoring
Real-time problem & outage monitoring
We notify you when your websites are down or having problems.
Website Audit
Identify problems that could be holding your site back from it's potential. Additionally we provide a clear, actionable, prioritised list of recommendations to help improve.
Security Audit
A processes that assesses your web system, including core, extensions, themes and other infrastructure for vulnerabilities and loopholes.
Competitor Monitoring
Evaluating the most important aspects in the performance of your competition: website performance, SEO strategy, pricing and product launches.