Easily

audit your site

in minutes
Website Audit enables you to easily audit in detail important pages on your site and easily identify issues.
Start Auditing now for Free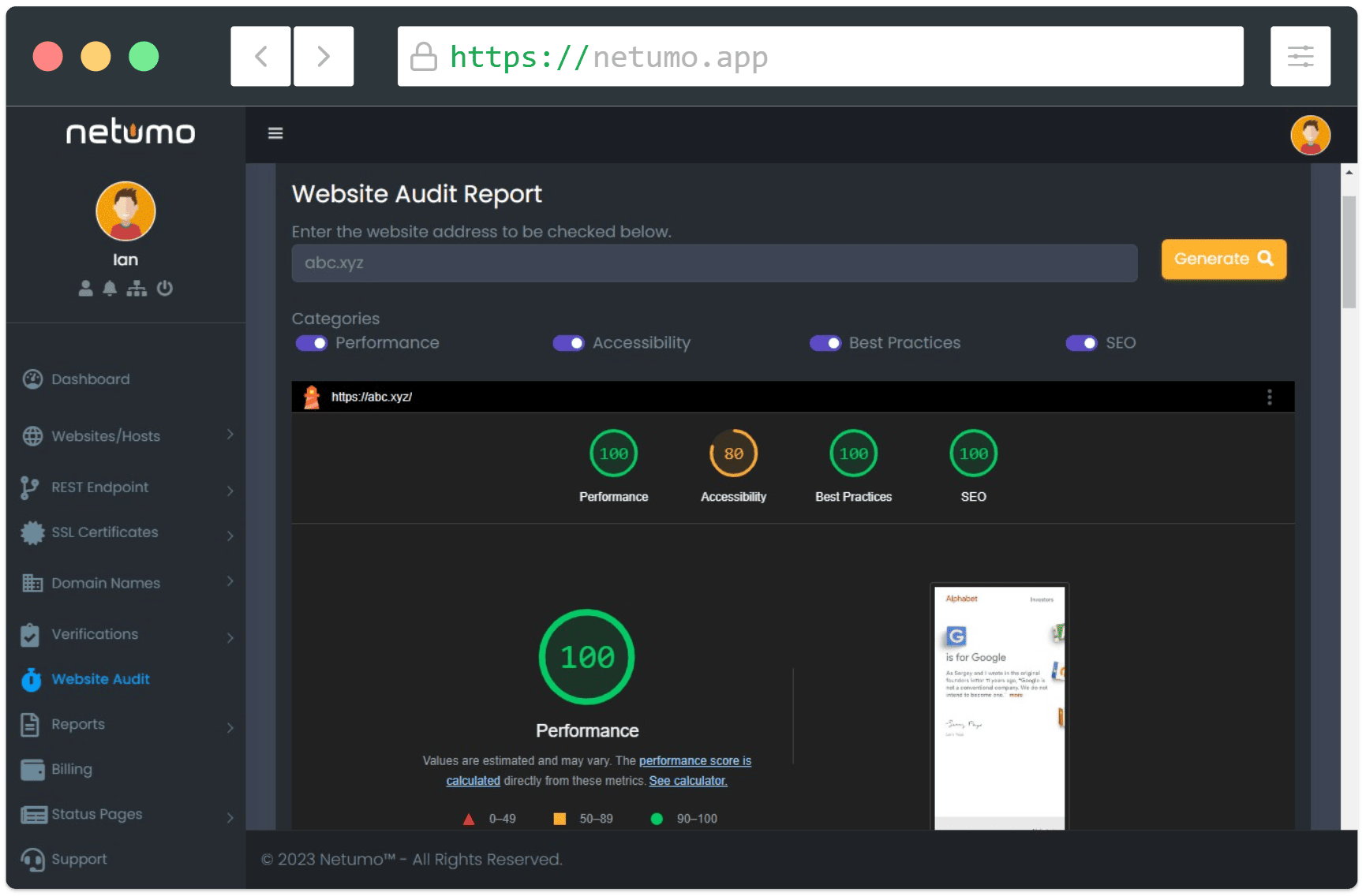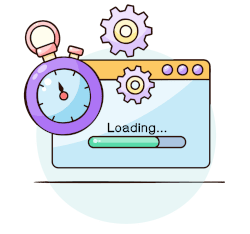 Performance
Measure in depth the performance of your site, including how fast content loads and gets drawn on screen, within the browser window. Identify components that are slowing your page so that they can be addressed.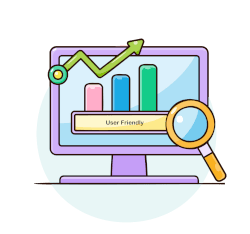 Accessibility
Ensure your site is top performant to be accessible in all display elements, and ensures that content is properly accessible for both search engines and users.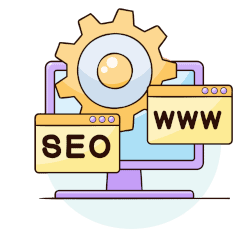 SEO
Search Engine Optimization checks that your site ranks well with popular search engines and gives suggestions if there are elements that can be improved.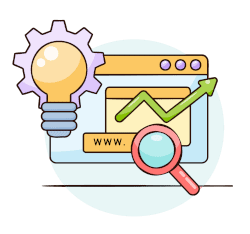 Best Practices
Ensure that your site follows best practices when it comes to building a page, including coding, image aspect ratios and also HTTPS/security aspects of your site.
Website Audit empowers you to
identify issues in your site.
enhance your convergence.
build and maintain better websites.
Lighthouse is a project developed by Google. It is an automated tool designed to help web developers improve the quality of their web pages. It offers comprehensive audits for performance, accessibility, SEO, and more. Lighthouse runs its audits against a given page, and generates an indept audit report. This report provides valuable insights into where the site excels and where improvements can be made. Each audit comes with a reference doc explaining why the audit is important and how to fix the problematic areas. By harnessing the power of Google Lighthouse, website owners can ensure their sites meet current web standards, provide an excellent user experience, and optimize for search engine visibility.
In Netumo, Website Audit Reports can either be generated from the console on demand or sent weekly or monthly via Email, Twitter, SMS, Microsoft Teams, Slack, Telegram, or to Cisco Webex. They can be shared with your customers.
Reports can also be exported and save for future reference.