Build trust
with
with your
with your customers.
With Netumo you can create status pages in minutes without any complex configuration and using your own colors and design. Status Pages can also be integrated with Twitter feeds for more real-time text updates from your teams and you can also use your colors and logo image.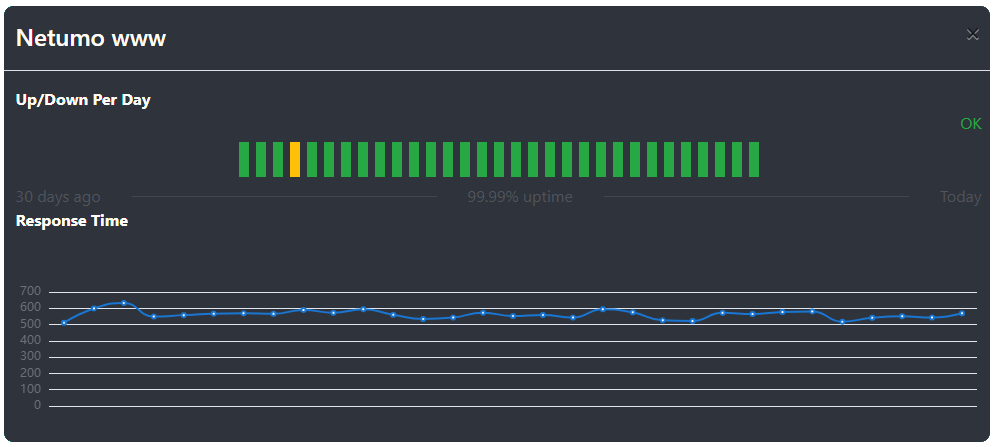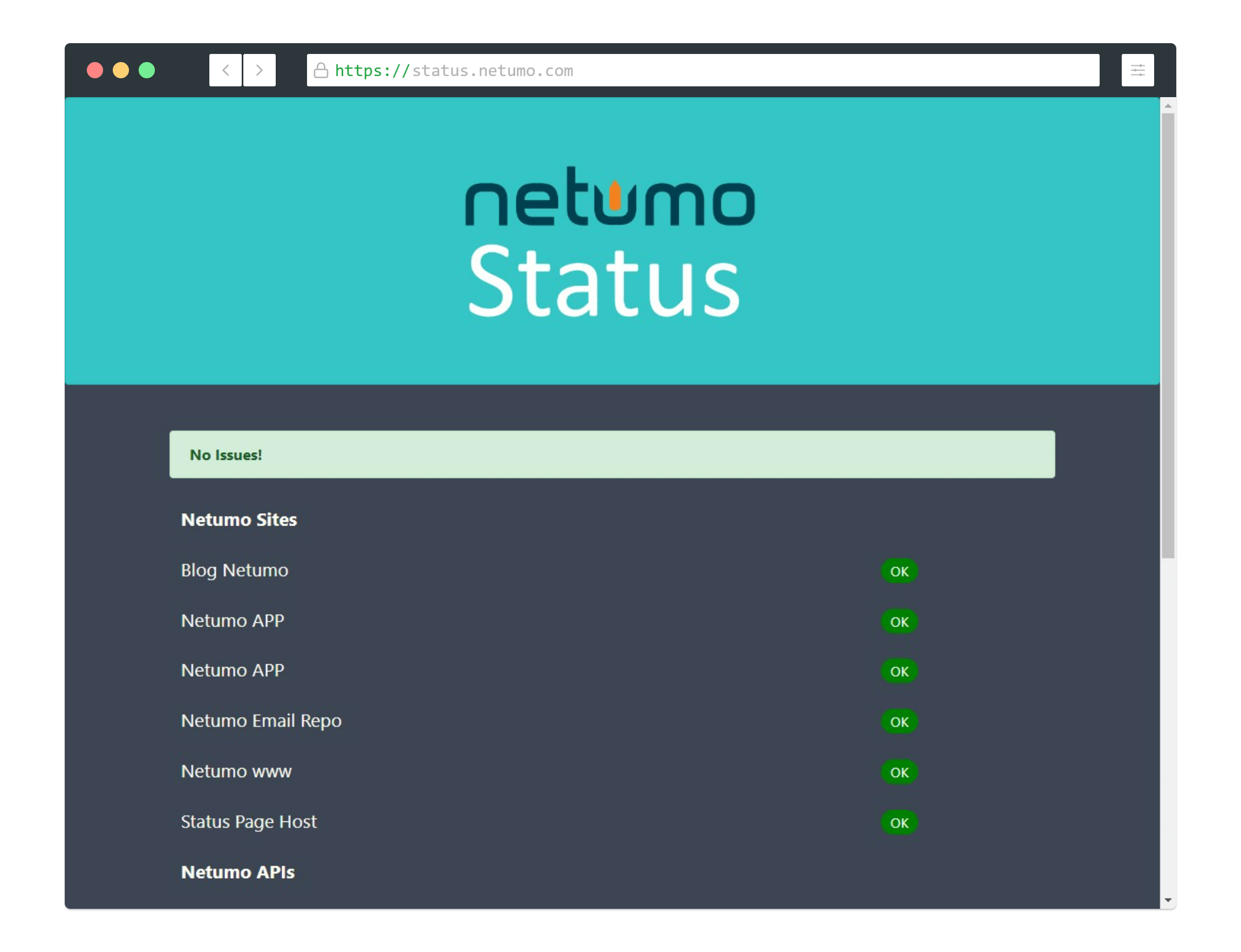 Creating your custom status page is easy and simple just like all of the other features in Netumo.
Status Pages can be accessed by your customers to view the uptime in full transparency for your sites and online services.
Twitter Integration for live updates from your Team on what's happening.
Custom CSS to style the page as you like
Logo / Banner at the top
Graphs with historical uptime and response times
Can include multiple groups
Ability to have Maintenance window messages set.
Custom domains such as status.mycompany.com are also available on the paid plans.
Graphical Reports are also available with up/downtime and response times over a 30 day period.